Contemporary Illuminated Letters
The summer has been crazily busy, partly with my wildlife art work, partly with commissions with gold and partly with work for my MA in Art History. Next week I start work on a lovely commission to paint St Hugh and his swan which will need some experimentation with various blue pigments, but for now I thought I'd show you some of the illuminated letters I've been asked to do recently.
These are two 'S"s, one in white gold and one in yellow, done for a lady who is a champion chicken breeder. The letters are around 35mm high. She was thrilled with them, saying they were 'perfect' – a huge relief as I know precious little about chickens!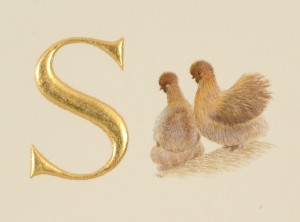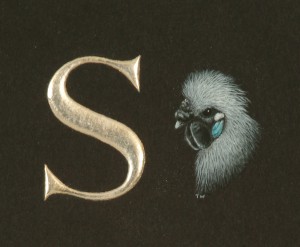 This one was done for a wedding present for two people who love Mickey Mouse…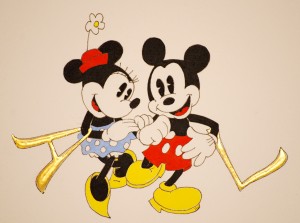 I did this 'K' purely for pleasure. You can see it at the Thoresby Gallery, Nottinghamshire, as part of the Association of Animal Artists exhibition between 13th October and 2nd November. The letter is done in white gold on raised gesso, the reflection in shell palladium.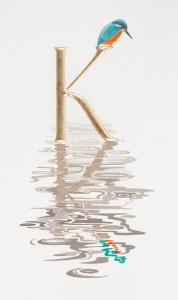 I'll be back with a look at the early blue pigments – their historical use and the pros and cons of using each in the twenty-first century. I'm really looking forward to getting back to some history!