Demonstration – Extracting Pigment from Rocks and Roots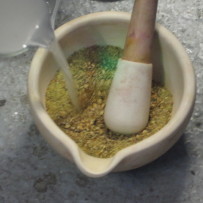 Just a quick post to let you know that I'll be doing a (potentially messy!) practical demonstration for the Fine Art Trade Guild on extracting pigment from rocks, roots and berries at the Herbert Art Gallery & Museum in Coventry in July – booking details are here if you fancy coming along.
I've only got an hour, so there will be a limit as to what I can show, but I have some interesting rocks to break up (the lower one is new to me but that red/brown surface dust looks promising)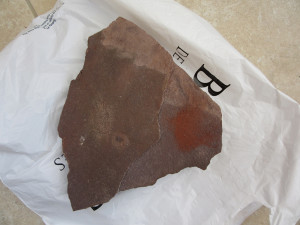 I'll also bring some plant material, if only to demonstrate the rather volcanic precipitation process.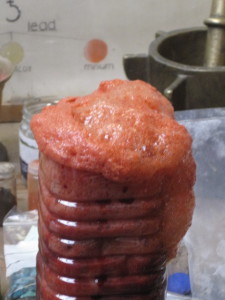 I'm assured that I can heat and wash pigments to my heart's content, and that I am far enough away from the precious art gallery exhibits for them to be safe!