Jameel Prize 3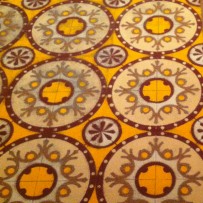 The last month has flown by – how can it be May already?!
So, what have I been doing?
I went down to London for the Association of Art Historians annual conference, and heard some excellent papers. I've got some interesting (and maybe slightly offbeat) ideas for new work.
The beautiful Victoria and Albert Museum was only a hop, skip and a jump away, so I nipped in and saw the Jameel Prize 3 exhibition. The Jameel Prize is an award for a contemporary art and design inspired by the Islamic tradition.
The winner was Dice Kayek, a Turkish fashion label, with these designs evoking the architecture of Istanbul.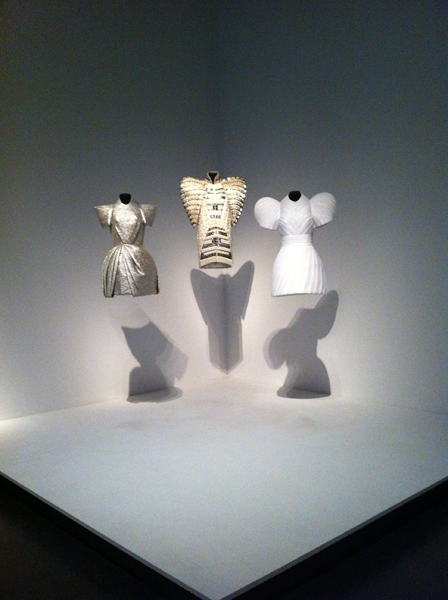 And here are some of the other entries:
The only thing that could possibly follow was such wonders was a coffee in the V&As café.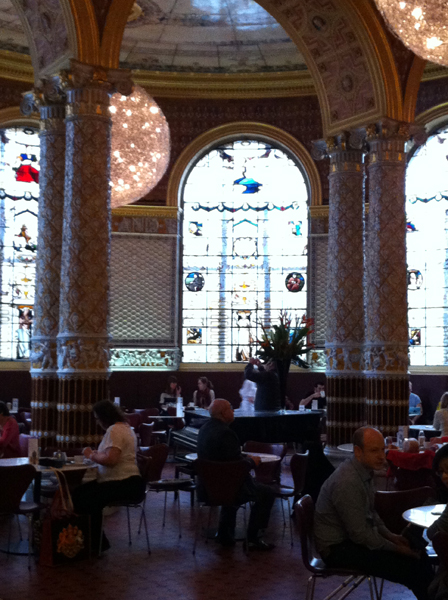 I have also done a day's demonstration at the Heritage Skills Centre in the grounds of Lincoln Castle, where I met some lovely people. And I've been out to the Clothworkers Centre to see some Renaissance fabrics – I'll try and get some pictures up over the weekend.