Exhibitions
8th and 9th December, 10am – 5pm
The Old Deanery, Lincoln Cathedral – accessed through the north side of the cloisters.
Many thanks to all who came to spend time with us in sub-zero temperatures over the weekend – this was medieval gilding in near medieval conditions!
Lincoln Heritage Skills Festival
23-24th June 2017
Lincoln Cathedral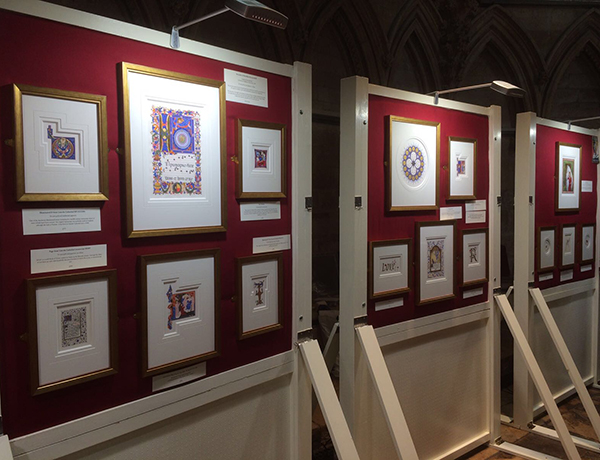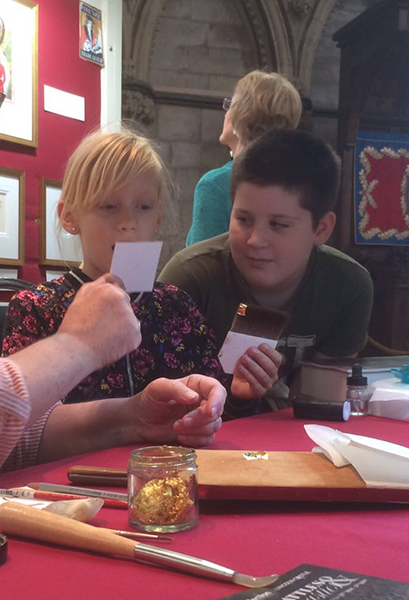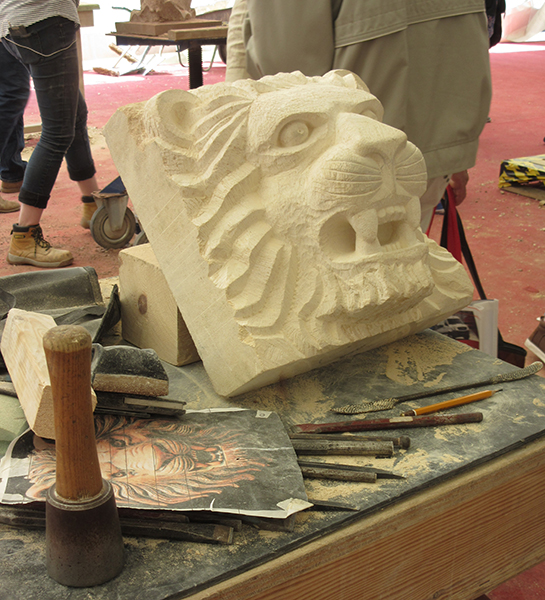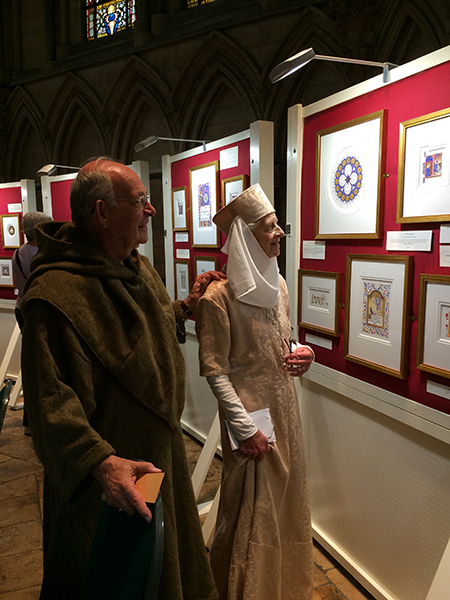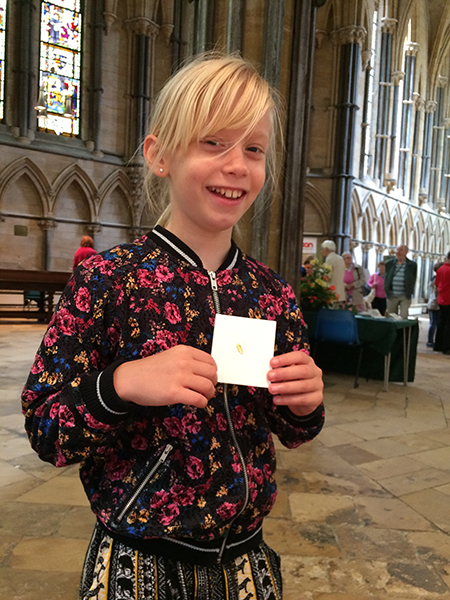 Photos from top left: New work, Mr and Mrs Noah (Guild of Parish Clerks), teaching the next generation (photos posted with the kind permission of Dad) and the work of Adam Wilkcockson, Lincoln Cathedral Stonemason. This lion was carved over the two festival days.
Solo Exhibition Lincoln Cathedral
Photos: Lizzie Watts and John Campbell, the Dean's Verger.