Extracting pigments from rocks and plants, making natural paint.
2018 Dates:
May 5th Rufford Art Society
May 12th Heritage Skills Centre, Lincoln Castle.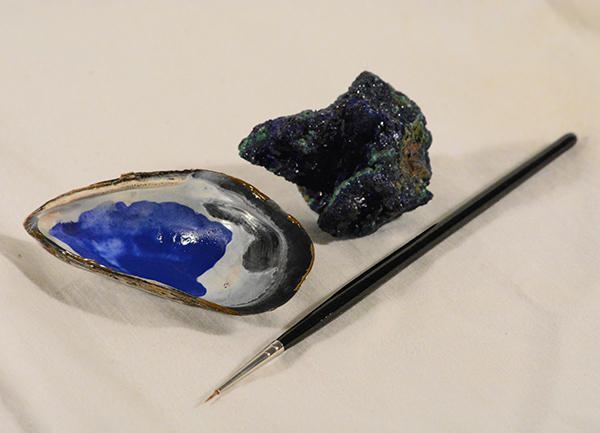 During this workshop we will extract pigments from a stone found in a Lincolnshire field, plants such as weld and madder, and a copper based mineral (chrysocolla, azurite or malachite, depending on availability).
Each process is slightly different, giving a good insight into to art of natural paint making.
Here is the range of colours made at a recent workshop. They are still wet and look rather like jam at this stage…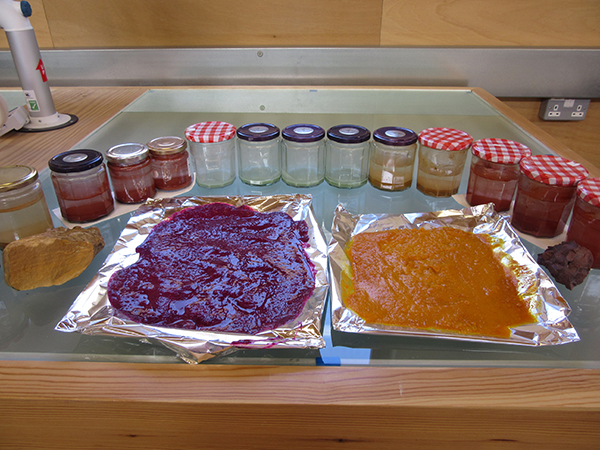 – but when dried, they look like this –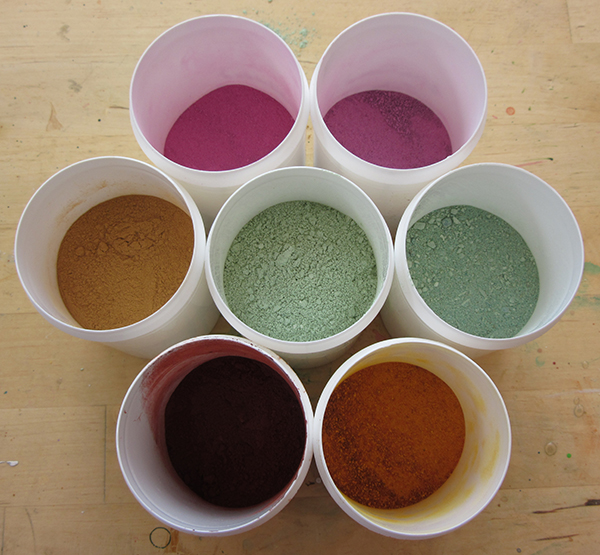 – ready to be transformed into paint – watercolour, egg tempera or oil, depending on the interests of the group.
Safety
Goggles, masks and gloves are provided and careful handling of materials is stressed.
Notes for Group Organisers
This worshop is flexible and can easily be adapted for those who would prefer to spend more time making paint / painting and less time grinding rocks to extract pigments.