Schools Manuscript Illumination workshops
I'm often asked if I run workshops for schools.
I do, but…
Complex forms of manuscript illumination are best suited to older children (15 years+ as a general guide, although there are, of course, always exceptions).
The intricate work requires a fair amount of concentration and doesn't suit everybody!
There is always time spent waiting for the various 'glues' to dry – some youngsters get understandably restless at this stage.
Health and safety is paramount as some of the traditional materials are toxic – full guidance is given both to staff and students.
Workshops need to last at least three hours with an absolute maximum of ten participants.
Having said all that…
….motivated students pick up illumination skills very quickly and produce some stunning results – see below.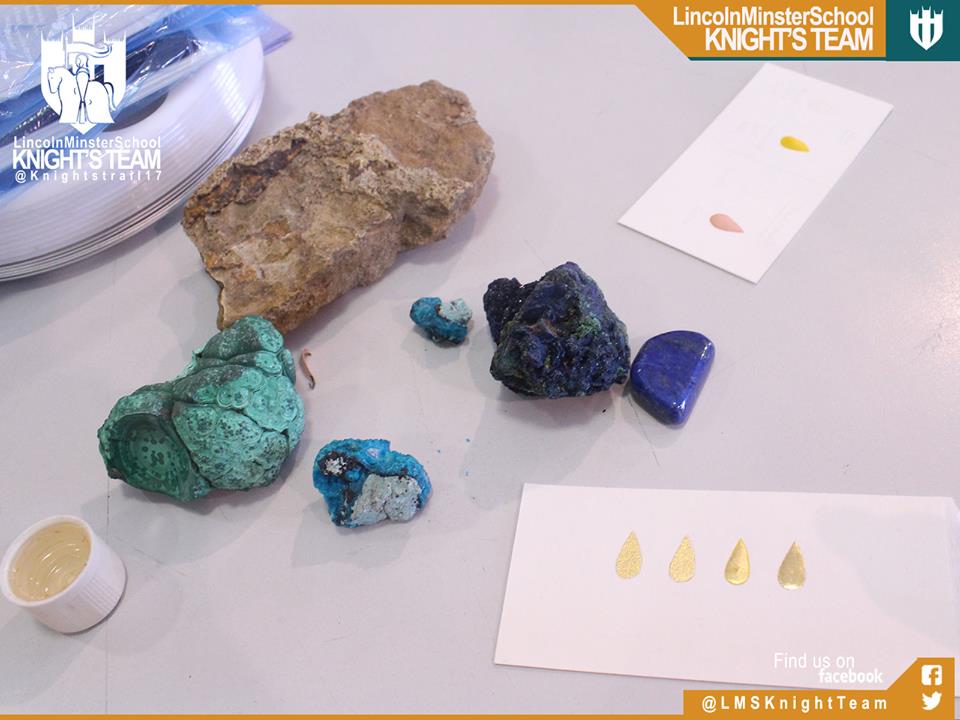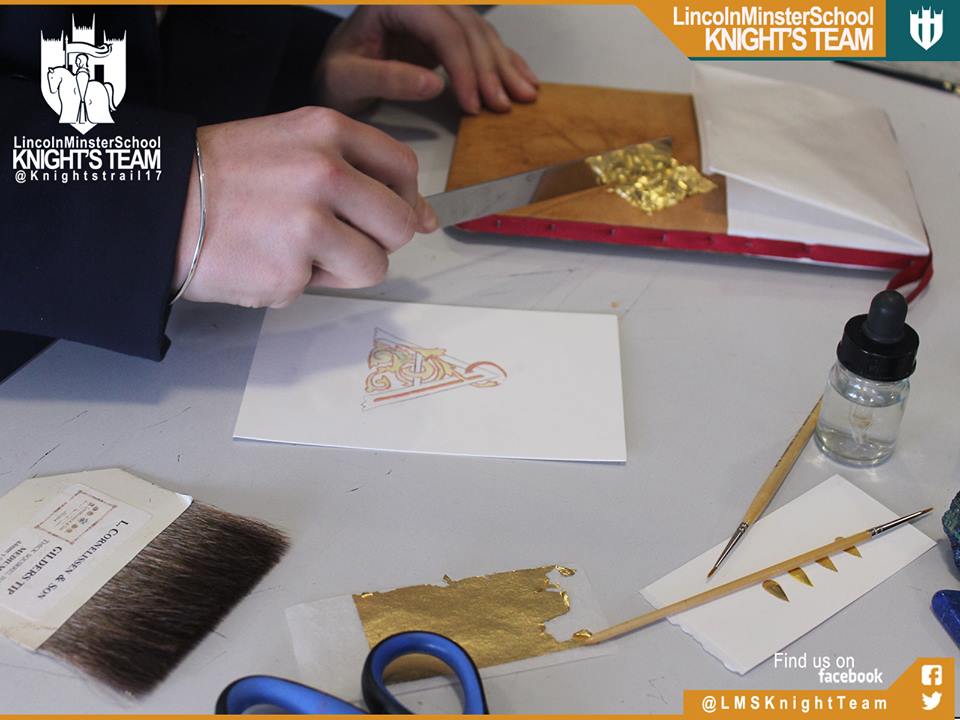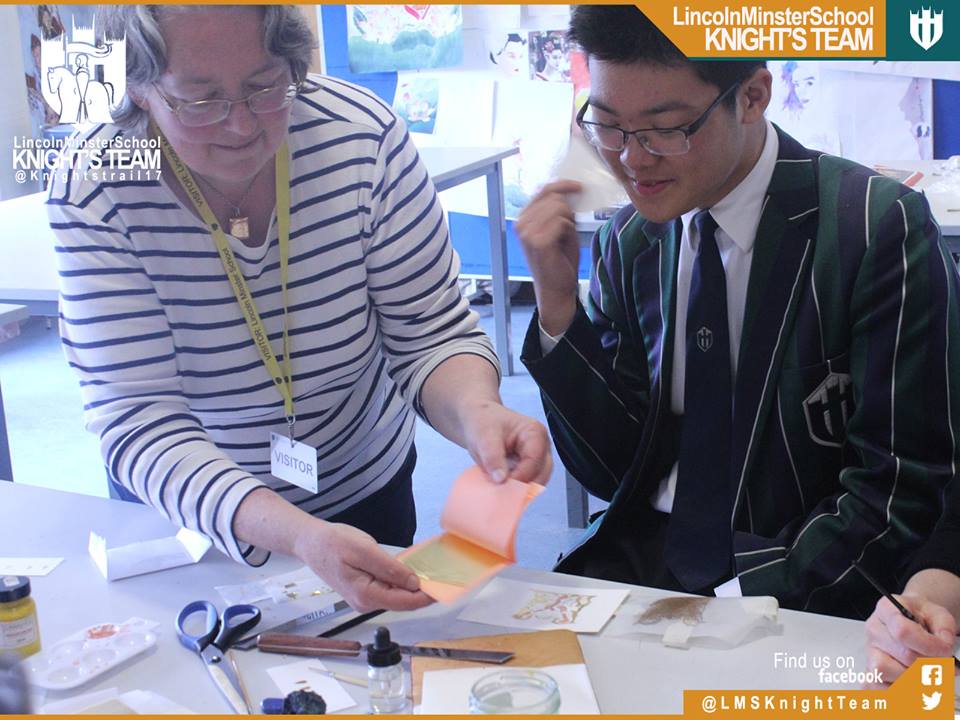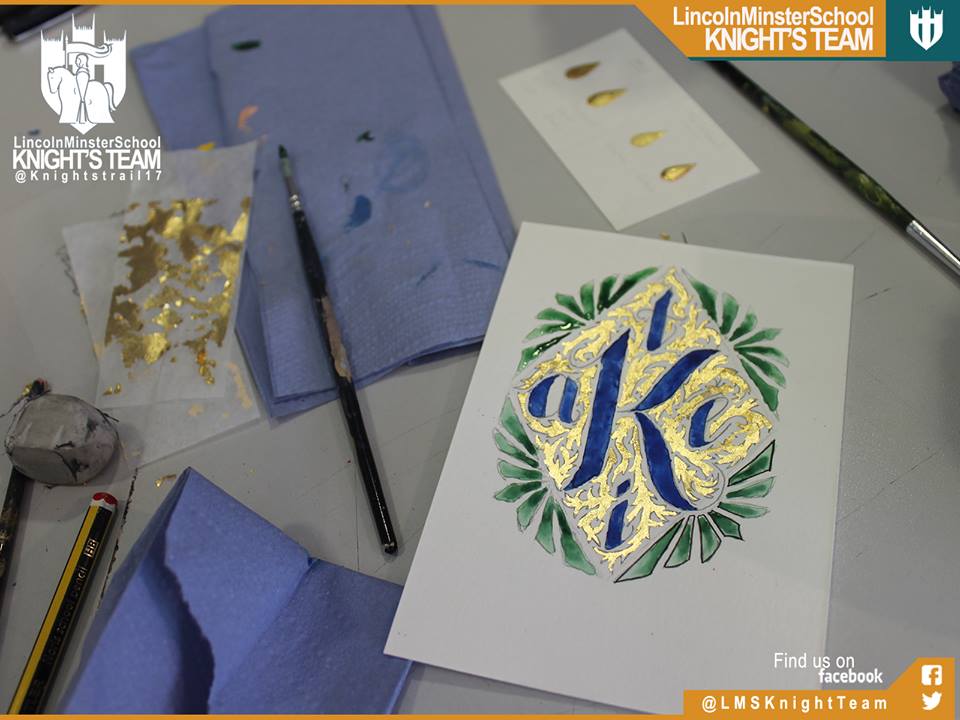 These students took their new skills and inspired younger children at Lincolnshire Show.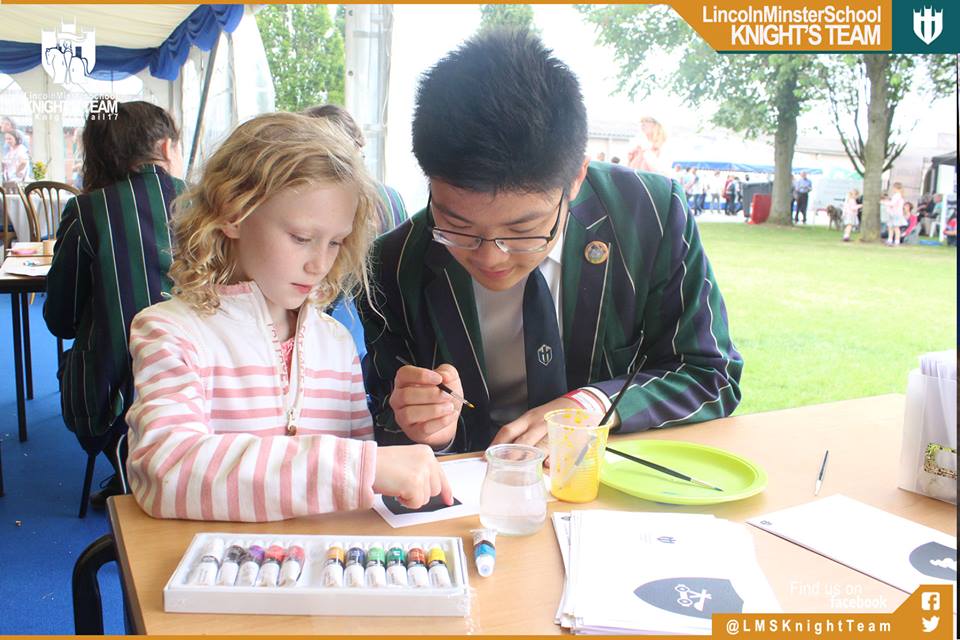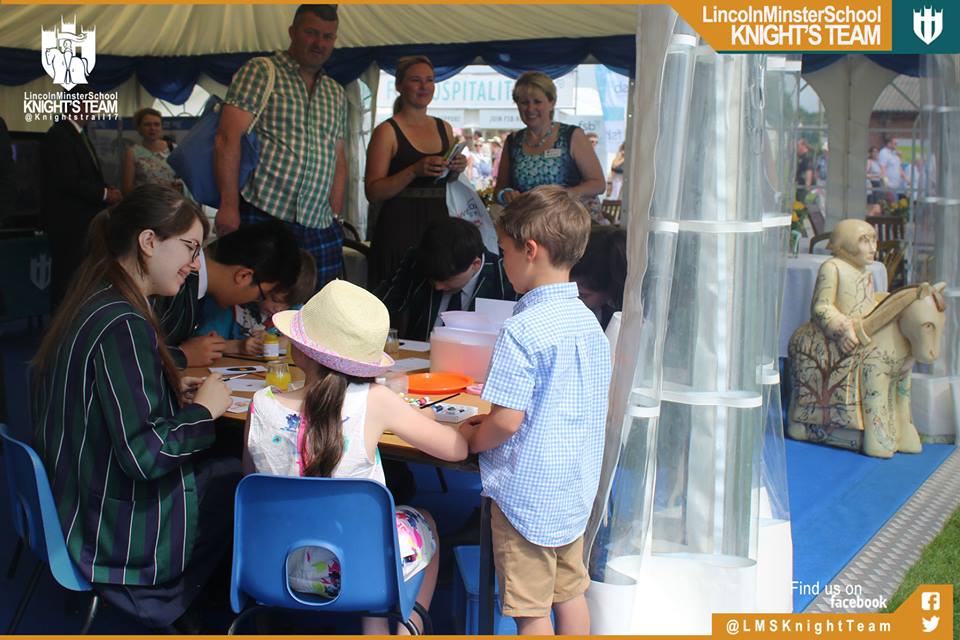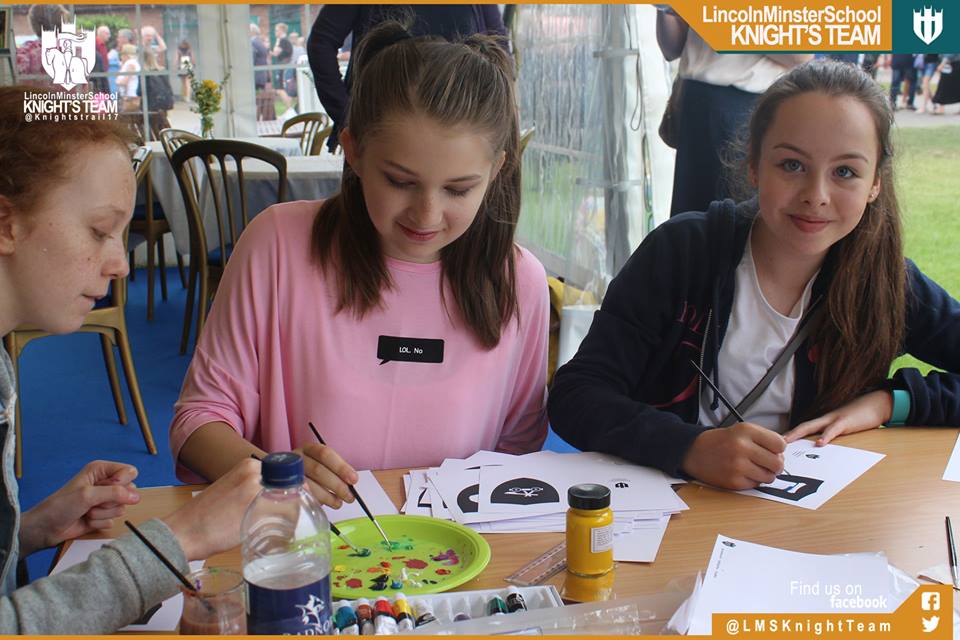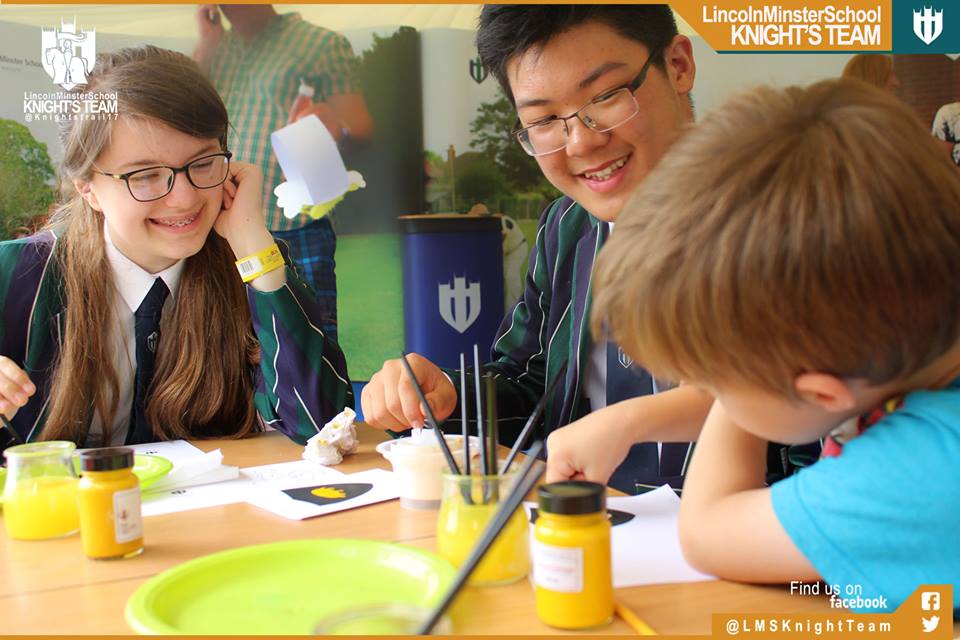 After discussion with the Head of English, the students then selected poems inspired by Shakespeare's A Midsummer Night's Dream to use as a basis for creating new illuminated manuscripts. The themes of war and freedom resonated strongly with them in the wake of recent terrorist attacks.
Manuscript illumination is more than just 'art'. Together with the history of the written word it encompasses communication, english, history, science, geography and even medicine – topics that cross the national curriculum.
Manuscript Illumination for Younger Children
Illumination techniques can be adapted for primary school children (5-11 years) who use non-toxic adhesives and imitation gold leaf to produce images with lots of 'bling'! Please contact me for details – I'm happy to give advice to teachers.