Talks
Talks for groups – please contact me to discuss your particular requirements.
The Making of a Medieval Illuminated Manuscript
An hour long illustrated talk covering all aspects of medieval manuscript creation – vellum manufacture, inks and quills, gilding, extracting pigments and making them into paint.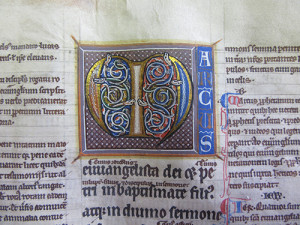 Thank you so much for arranging the talk this morning. Toni was absolutely riveting, and I only wish I could remember a quarter of what she told us. It was a wonderful lesson in illuminated manuscripts, and hopefully we can pass it on to our visitors over this year.
Extracting pigments from roots, rocks and berries and how to make them into paint
One hour – part practical demonstration, part PowerPoint presentation, with some 'here's one I did earlier' examples.