Fine Art Trade Guild 'Making Pictures'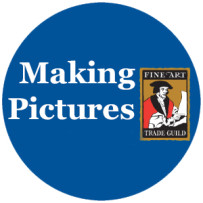 I'm delighted to have been asked to demonstrate traditional pigment extraction and paint making at the Fine Art Trade Guild 'Making Pictures' event in Coventry in July. It's being held at the Herbert Art Gallery and Museum, so I'll have to think carefully about which pigments to work with on the night. Anything which requires heating or which bubbles unpredictably is unlikely to be welcome! Still, that leaves me plenty of choice and I am already eyeing up some nice rocks to work with. I'll also take some pigments which I have already extracted and make them into paint. I'm very much looking forward to the event and meeting some of the local art and framing professionals.
On the subject of pigments, my verdigris, abandoned during the events of late last year, and now looks like this – somewhat exuberant!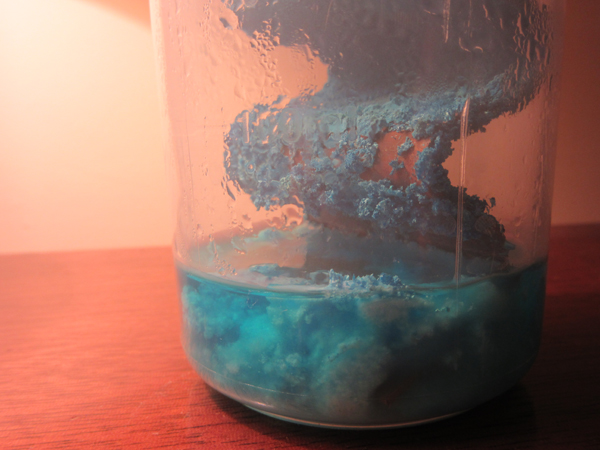 The time has definitely come to remove this from the underlying copper and heat it up to see if I can transform it into a useable green paint.

Finally – a note of apology. The dates I previously published for the '1000 Years of Traditional Crafts' weekend, found on the 'Visit Lincolnshire' website, are incorrect. It will in fact take place on the 4th and 5th July. I do hope some of you will be able to join me for this fantastic event, held in the grounds of the newly revealed Lincoln Castle. The renovations of this fantastic building continue apace: I hear the new Magna Carta vault is spectacular!