Mining for Ochre at Clearwell Caves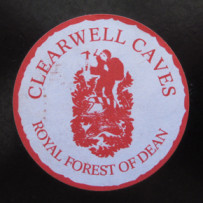 We were down in the beautiful Forest of Dean earlier this year and came, quite unexpectedly, across Clearwell Caves. The sign outside stated that the caves were mined for pigments and iron ore, so we just had to go and have a look!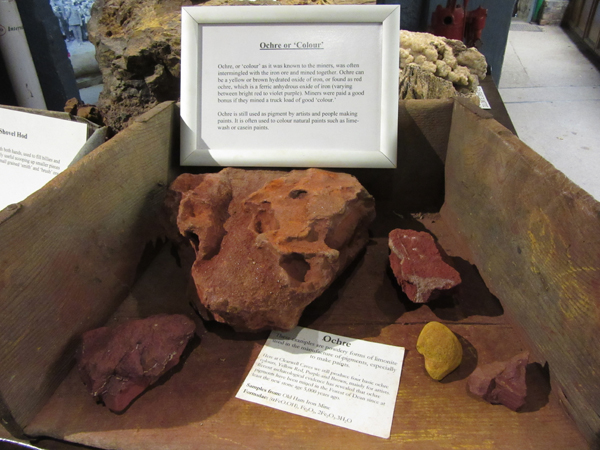 It is said that colours have been mined there for 4000 years. Since the 13th century, Clearwell Caves have been the sole territory of Freeminers – males born within the hundred of St Briavels, over twenty-one years of age and who have worked in a mine for a year and a day. The cave system was developed as a working mine museum by Ray Wright and his son Jonathan. Jonathan, the current Freeminer, continues to both run the site and mine for ochre.
There is a 2-ft gauge railway used to carry equipment into the mine and bring materials out –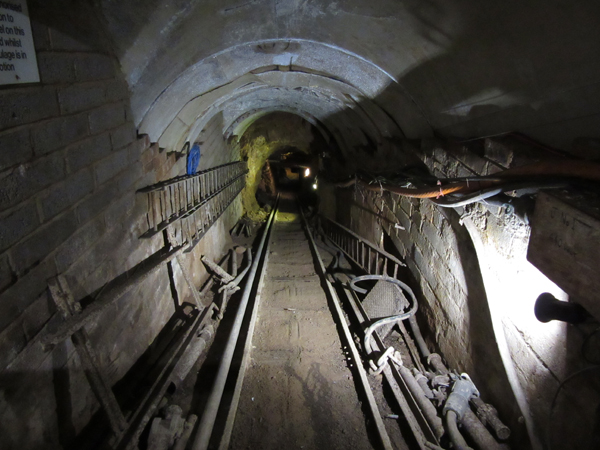 Although all the ochre has been mined from the 'public' levels of the caves, you can still easily see the colours in the rocks –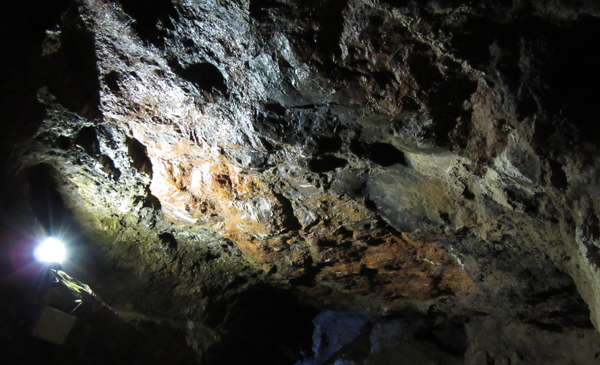 Here is where Jonathan refines the pigments – red, yellow and purple ochre –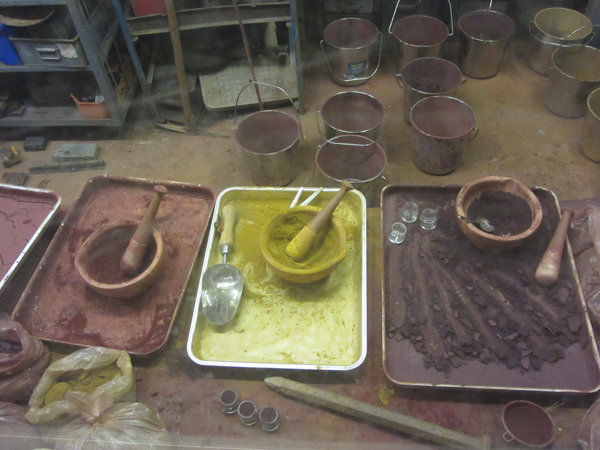 There are pools of water, originally made by miners to collect water for drinking, although this one controls the water seeping through a disused shaft –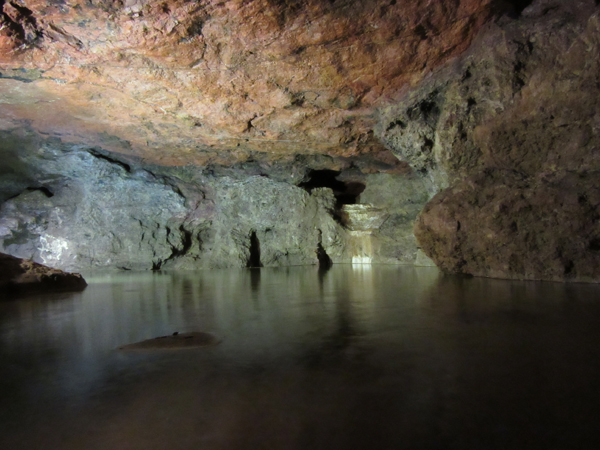 The men would mine the ore, with women and children transporting it to the surface. Boys as young as nine carried a 'Billy', or hod, which held 300kg of ore. They were carried flat on the back, which meant that the boys had to walk through the cave bent at the waist. To make them move faster something prickly was sometimes put between the Billy and the child's body. There are interpretation boards throughout the cave system with interesting snippets of information like this – you can begin to imagine what life would have been like at a child miner in the past.
These days the mine just produces pigments on a small scale. Here are the ones I bought – a red and an unusual purple ochre –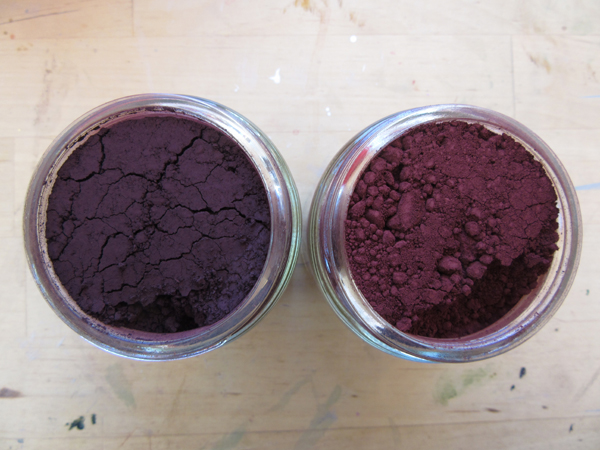 The ochres were widely traded in medieval times and could easily have been used in Lincolnshire. It will be a pleasure to use them for creating new work during my year at Lincoln Cathedral.